TICKET PRICES CURRENTLY AVAILABLE
PRE-FAIR: $48.00
TICKET SALE DATES
PRE-FAIR Public Onsale: November 23, 2017 12:01 AM to March 15, 2018 12:00 AM
PERFORMANCE DESCRIPTION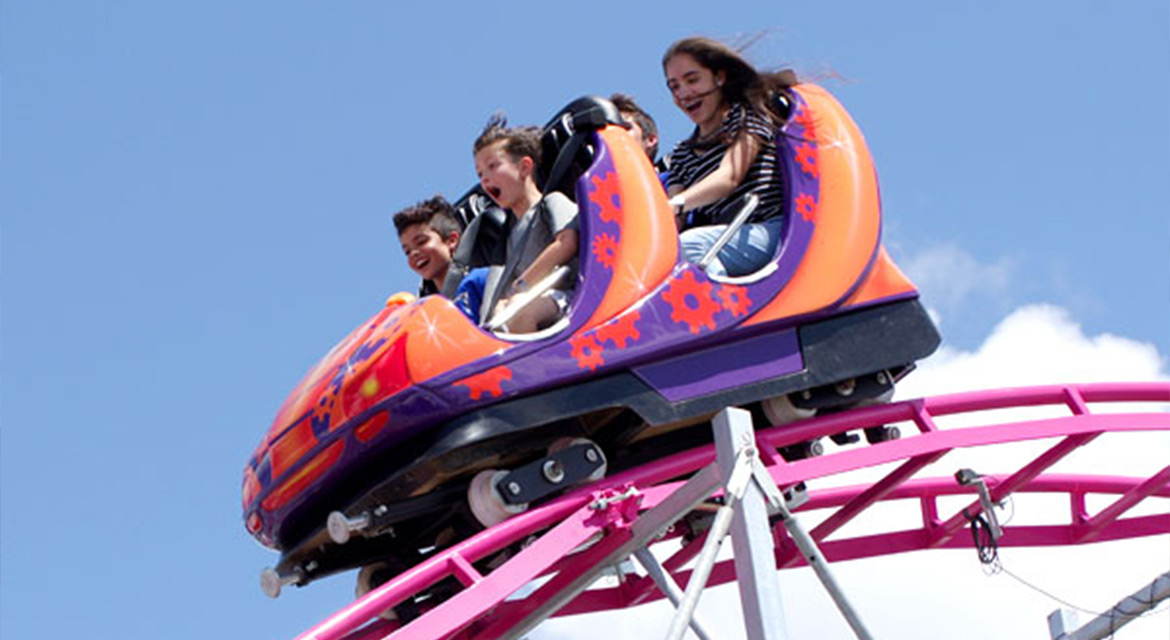 DIGITAL TICKETS ARE VALID ANY DAY OF THE 2018 YOUTH FAIRMarch 15 to April 8, 2018 Open Daily Except March 19-20 & April 2-3
Magic Money is a digital ticket system held on a Magic Money Wristband, using an RFID chip. Magic Money Wristbands are reusable and reloadable, so you can enjoy them throughout The Fair this year and for years to come! Reload your wristband using the Magic Money app., Magic Money Kiosks or Stations located throughout the fairgrounds.
Other packages available (Click here for more information)
Use for food, beverages, games & rides
Check your balance anytime
Unused digital tickets valid during the 2019 Youth Fair
Reload or purchase additional digital tickets at any Magic Money Kiosks or Stations at the fairgrounds or download the Magic Money App.
---
ADVENTURE AWAITS!
Enjoy NEW concerts, NEW 21-day entertainment, NEW foods, NEW rides and much more!
PACKAGE CONTAINS:
· 1 (ONE) UNLIMITED RIDE + 18 Digital Tickets on a Magic Money Wristband.Valid for 1 (ONE) day of unlimited rides + 18 Digital Tickets. Unlimited Rides NOT VALID on School Field Trips
There is a 5 – ticket limit per customer.
Online ticket sales are restricted to billing addresses with either a Miami-Dade, Broward, Monroe, or Palm Beach County zip code only. If you are interested in purchasing tickets from a different area, please email dnelson@fairexpo.com
A photo ID is required when redeeming digital ticket vouchers purchased on Fairexpo.com & etix.com. Name on ID must match the name printed on the purchase confirmation and on the credit card used for purchasing.