TICKET PRICES CURRENTLY AVAILABLE
ADMISSION DURING FAIR: $15.00
TICKET SALE DATES
ADMISSION DURING FAIR Public Onsale: March 14, 2019 12:01 AM to March 22, 2019 12:00 PM
PERFORMANCE DESCRIPTION
FIELD TRIPS UNLIMITED RIDES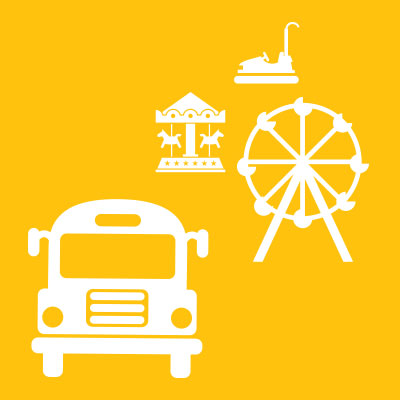 TICKET PRICES CURRENTLY AVAILABLEREGULAR PRICE: $15.00 (only with promotional code)
TICKET SALE DATES REGULAR SALE DATES: November 22, 2018 12:01AM to March 22, 2019 11:59 PM
ONE FIELD TRIPS UNLIMITED RIDES - Tickets are only valid on designated school field trip days and times. Valid only from 9 am – 1 pm on the following field trip dates:
Thursday, March 14: Pre-school, Kindergarten, Grades 1 – 2; All Regions
Friday, March 15: Exceptional Students; All Regions
Wednesday, March 20: Middle School Grades 6 – 8; Central Region only
Thursday, March 21: Middle School Grades 6 – 8; North and South Regions only
Friday, March 22: Elementary Grades 3 – 5; All Regions
*5 ticket limit per customer
Online ticket sales are restricted to billing addresses with either a Miami-Dade, Broward, Monroe, or Palm Beach County zip code only.
All purchases are final, no refunds will be authorized.