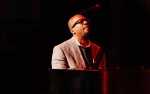 Jazz 'N Soul Music and Middle C Jazz Presents "A Charlie Brown Christmas" featuring Lovell Bradford and Tyra Scott
December 20, 2023 6:00 PM
/ticket/p/98686108/jazz-n-soul-music-and-middle-c-jazz-presents-a-charlie-brown-christmasfeaturing-lovell-bradford-and-tyra-scott-charlotte-middle-c-jazz-club
12-20-2023 18:00:00
12-20-2023 18:00:00
Jazz 'N Soul Music and Middle C Jazz Presents "A Charlie Brown Christmas" featuring Lovell Bradford and Tyra Scott
Middle C Jazz Club
true
MM/DD/YYYY
Doors Open: 5:00 PM
More Information
TICKET PRICES CURRENTLY AVAILABLE
GENERAL ADMISSION: $45.00
BABY GRAND MEMBER TICKETS: $36.00

TICKET SALE DATES
GENERAL ADMISSION / BABY GRAND MEMBER TICKETS Public Onsale: September 17, 2023 4:41 PM to December 20, 2023 7:00 PM

Craft cocktails and small plates begin at 5:00 pm.
Middle C Jazz has General Admission seating available on a first-come basis. We also offer preferred seating for our Baby Grand members.
For information regarding our Baby Grand Membership click here.
Experience the classic multi-platinum album played in its entirety in the spirit of The Vince Guaraldi Trio! Lovell Bradford and Tyra Scott will perform A Charlie Brown Christmas live along with other jazzy holiday favorites! Join us as we celebrate the holidays and the magic of Christmas with live Jazz interpretations of your favorites including "Linus and Lucy" and "Christmastime is Here".


LOVELL BRADFORD
WATCH
Pianist Lovell Bradford, originally from Gary, Indiana, had his first musical influences in the church where his grandmother played every Sunday. His connection with Jazz emerged during his studies at Central State University and on the up and coming jazz scene in Columbus, Ohio before moving to Charlotte, North Carolina in 2002. Bradford has performed with artists such as Jennifer Holiday, Pharez Whitted, Slide Hampton, Wynton Marsalis, Branford Marsalis, Wes "Warmdaddy" Anderson, Ronnie Burrage, and many others. He is the Adjunct Jazz Piano Instructor at Davidson College and currently serves on the faculty of Jazz Arts CHARLOTTE (JAC) Youth Ensembles & Workshops.
TYRA SCOTT

Tyra Scott, a dynamic vocalist, continues to gain attention for her superb musicianship and genre-blending style. As a native of Durham, North Carolina, Scott's childhood immersion in music and art are truly evident, producing a melting pot of colors and sonic dimensions, that are all her own. Like many in the south, Tyra's gospel music upbringing, paved the way for a totally unique approach to the idioms of jazz, samba, and pop music alike. With a voice that is often described as, angelic, spellbinding, and pure, listeners are invited to take their own unforgettable journeys throughout the delivery of each song. Tyra is a 2018 Vocal Performance graduate of North Carolina Central University, having shared the stage with artists such as Branford Marsalis, Take 6, Lalah Hathaway, and Nnenna Freelon. In addition to her stage performances, Scott's passions stretch into the fields of musical theater, songwriting, and music production.
Instagram: @satyr.black