All Ages Event
Rainbow Full of Sound: The Music of the Grateful Dead
May 7, 2023 8:00 PM
/ticket/p/8509201/rainbow-full-of-soundthe-music-of-the-grateful-dead-milton-milton-theatre
05-07-2023 20:00:00
05-07-2023 20:00:00
Rainbow Full of Sound: The Music of the Grateful Dead
Milton Theatre
true
MM/DD/YYYY
Doors Open: 7:00 PM
More Information
TICKET PRICES CURRENTLY AVAILABLE
INDIVIDUAL: $28.00
OBSTRUCTED VIEW: $28.00
MEMBER DISCOUNT: $25.20
HIGH TOP: $28.00
MEMBER DISCOUNT HIGH TOP: $25.20

TICKET SALE DATES
INDIVIDUAL / OBSTRUCTED VIEW / MEMBER DISCOUNT / HIGH TOP / MEMBER DISCOUNT HIGH TOP Public Onsale: December 23, 2022 10:00 AM to May 7, 2023 8:00 PM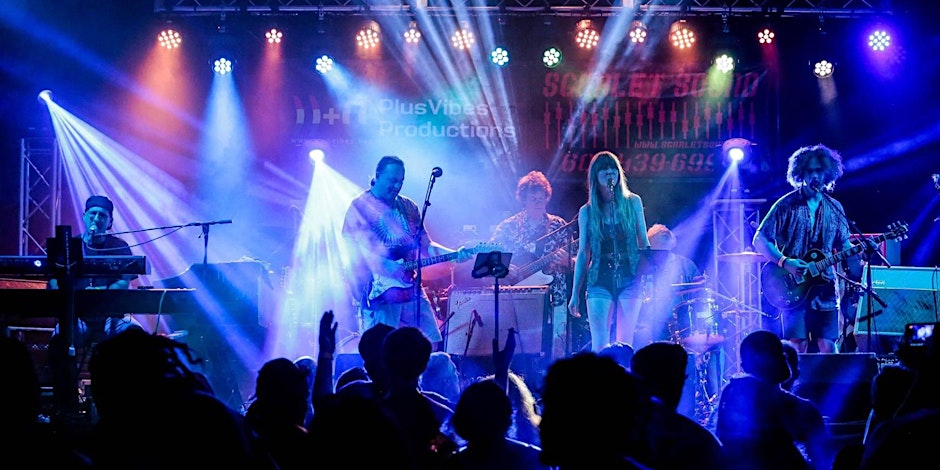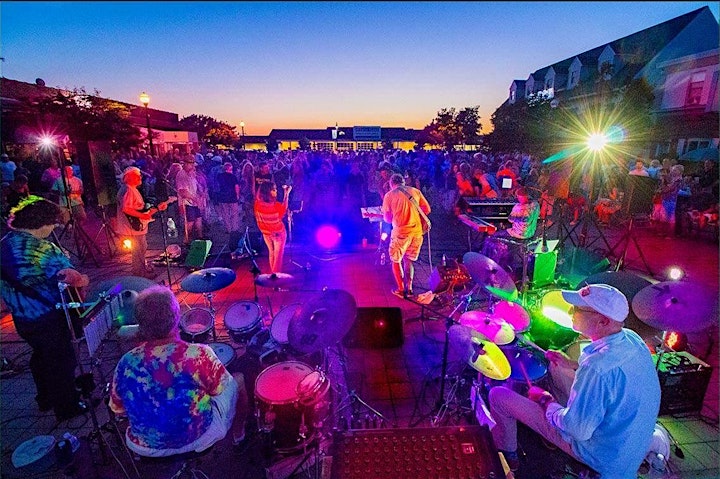 About Rainbow Full of Sound
Waynard Scheller and Rainbow Full of Sound
Retrace Grateful Dead in the '70s, from Europe to Terrapin
Bands have a shelf life, but great music thrives—and this is perhaps
truest of the Grateful Dead, whose repertoire is now being performed by
hundreds of bands. Among the best of them is Waynard Scheller and Rainbow
Full of Sound (RFoS). Thanks to talent and many hundred shows' worth of
practice, they're standouts. In 2023 they will explore the Dead's most creative
era, the decade of the '70s.
The continuing link is Waynard, whose roots in music include a ragtime-
piano-playing grandfather, guitar-toting hippie babysitters, and a mom who
taught him classics like "Heart and Soul." By the age of 10 he was playing
guitar and taking lessons in voice and theory. But when he heard the Dead's
Terrapin Station, he moved over to piano and realized it was his musical destiny.
His first Dead-oriented band was called Changing Planes. He spent a decade
playing R & B and Motown in a band with his vocalist sister Sudie, but came
home to the jam band world when he and former members of the Long Island
legends the Zen Tricksters became Jam Stampede.
He also worked with John Kadlecik, co-founder of Dark Star Orchestra and
now guitarist for Melvin Seals and JGB. Actually, Waynard has probably worked
with a majority of the players in the jam band world, from Zach Nugent (once of
JGB) to Jason Crosby and Grahame Lesh of the Lesh Family Band.
Bruce Hornsby once remarked that Grateful Dead songs had become
"hymns" – in fact, they really are a new canon of traditional American music.
Their appeal, Waynard says, is two-fold; there's the sheer eclectic gumbo of
bluegrass, jazz, blues, R & B and you-name-it that is fused into what they did,
what the songs represent—but "best of all is the improvisational nature of the
music, the opportunity to explore the unknown, to have no earthly idea what
will come next, which is the most inspiring part of it."
It's a musical adventure, and Waynard and RFoS are the ideal boat to
take on the ride.
Here's a sample of their playing, from 9/18/20.
https://www.youtube.com/watch?v=ZYzWwEmTkpU