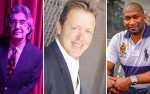 Ages 18+ Event
Fall Over Laughing: A Comedy Harvest of Hilarity!
October 6, 2023 8:00 PM
/ticket/p/8067516/fall-over-laughinga-comedy-harvest-of-hilarity-milton-milton-theatre
10-06-2023 20:00:00
10-06-2023 20:00:00
Fall Over Laughing: A Comedy Harvest of Hilarity!
Milton Theatre
true
MM/DD/YYYY
Doors Open: 7:00 PM
More Information
TICKET PRICES CURRENTLY AVAILABLE
INDIVIDUAL: $14.00
OBSTRUCTED VIEW: $14.00
MEMBER DISCOUNT: $12.60
BALCONY: $19.00
MEMBER DISCOUNT BALCONY: $17.10
HIGH TOP: $14.00
MEMBER DISCOUNT HIGH TOP: $12.60

TICKET SALE DATES
INDIVIDUAL / OBSTRUCTED VIEW / MEMBER DISCOUNT / BALCONY / MEMBER DISCOUNT BALCONY / HIGH TOP / MEMBER DISCOUNT HIGH TOP Public Onsale: May 19, 2023 8:40 PM to October 6, 2023 8:00 PM

Get ready for a side-splitting evening of laughter! As the leaves change color and the air turns crisp, we're bringing you the ultimate fall-themed stand-up comedy show that will warm your heart and tickle your funny bone. So grab your flannel shirts, slip on those comfy boots, and gather your friends for a laughter-filled evening that captures the essence of fall. Don't miss out on this comedy harvest—it's the perfect way to celebrate the season and fall over laughing in the best possible way!
Headliner: The Legendary Wid
Facebook | Youtube
The Wid Is a very funny veteran comedian who uses props. he is known nationwide and has worked with everyone from Bill Hicks to Jonathan Winters. He has been seen on Comedy Central to ABC, Showtime, HBO.
Feature: John Kensil
Website | Instagram | Twitter
John has performed in the Boston Comedy Festival and the Las Vegas Comedy Festival. He has written for the Tonight Show, and his work has appeared in Rolling Stone magazine.
Host: Keith Purnell
Official Website | YouTube | Facebook
Keith is one of the fastest rising comics from Delaware. He's a high energy performer whose quick wit, style, and fast pace humor makes him a hit and personal favorite of audiences young and old. He performs at Comedy Clubs across the country and has appeared on Television and in Movies. He was a winner in the Howard Stern "Kill or Be Killed" Comedy Competition and was the Philadelphia Regional winner in the Sierra Mist Next Great Comic Comedy Competition. Keith has had appearances on Last Comic Standing and is gaining the reputation as the next rising star. So watch out America, he's coming your way....be prepared....he's armed with Laffs!!!!!