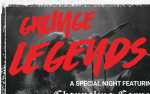 Sherman Theater Presents
Legends of Grunge
March 25, 2023 8:00 PM
/ticket/p/7580515/legends-of-grunge-stroudsburg-sherman-showcase
03-25-2023 20:00:00
03-25-2023 20:00:00
Legends of Grunge
Sherman Showcase
true
MM/DD/YYYY
Doors Open: 7:00 PM
More Information
TICKET PRICES CURRENTLY AVAILABLE
ADV GENERAL ADMISSION [MEMBER]: $10.00
ADV GENERAL ADMISSION: $10.00

TICKET SALE DATES
ADV GENERAL ADMISSION [MEMBER] / ADV GENERAL ADMISSION Public Onsale: December 30, 2022 10:54 AM to March 25, 2023 12:00 AM

An evening of Grunge Legends featuring the emotive vocals of Chris Cornell, the undeniable music of Kurt Cobain and Britain's Gallagher Brothers.

Channeling Cornell is a live band performing the songs of Soundgarden, Audioslave, Temple of The Dog and Chris Cornell's acoustic solo work. Celebrating the music and spirit of the late great Chris Cornell. They have opened for national acts at The Starland Ballroom and The Stone Pony (Stone Temple Pilots 09/2019) and have headlined in multiple venues in NJ and NYC.

Mike Roman - Guitars\Vocal

John Moroney - Bass

Victor Montanaro - Drums

John DiStasio - Lead Vocal\Guitar

All of the favorites from Soundgarden, Audioslave and other Chris Cornell songs are masterfully replicated such as Spoonman, Outshined, Burden In My Hand, Blow Up The Outside, Like A Stone, Show Me How To Live to name a few.

Channeling Cornell's John DiStasio captures the voice of the emotive singer, who delivers the distinctive and powerful vocal parallel through an explosive and energetic performance through a band that spares no expense to make its audience feel like they stepped into a time warp back to the 1990's.

With the variety of music in Chris Cornell's catalog, Channeling Cornell can customize their setlist appropriately to the venue. From Acoustic, Pop\Funk to Grunge Metal, Channeling Cornell reproduces the musical stylings and energy of the late great Chris Cornell.