All Ages Event
Dueling Pianos with Flying Ivories
December 31, 2023 9:30 PM
/ticket/p/7412419/dueling-pianos-with-flying-ivories-milton-milton-theatre
12-31-2023 21:30:00
12-31-2023 21:30:00
Dueling Pianos with Flying Ivories
Milton Theatre
true
MM/DD/YYYY
Doors Open: 8:30 PM
More Information
TICKET PRICES CURRENTLY AVAILABLE
INDIVIDUAL: $35.00
OBSTRUCTED VIEW: $35.00
MEMBER DISCOUNT: $31.50
BALCONY: $40.00
MEMBER DISCOUNT BALCONY: $36.00
HIGH TOP: $35.00
MEMBER DISCOUNT HIGH TOP: $31.50

TICKET SALE DATES
INDIVIDUAL / OBSTRUCTED VIEW / MEMBER DISCOUNT / BALCONY / MEMBER DISCOUNT BALCONY / HIGH TOP / MEMBER DISCOUNT HIGH TOP Public Onsale: July 28, 2023 10:00 AM to December 31, 2023 10:30 PM

A World-Class Dueling Pianos Show Coming to the historic Milton Theatre! 3 Hour NEW YEARS Extravaganza! Enjoy live dueling pianos from 9:30-11:30pm!
Two performers on two pianos deliver an all-request, rock and roll sing-along! From Billy Joel to Aretha Franklin, from Sinatra to Metallica, from Johnny Cash to Katy Perry, we've got it covered.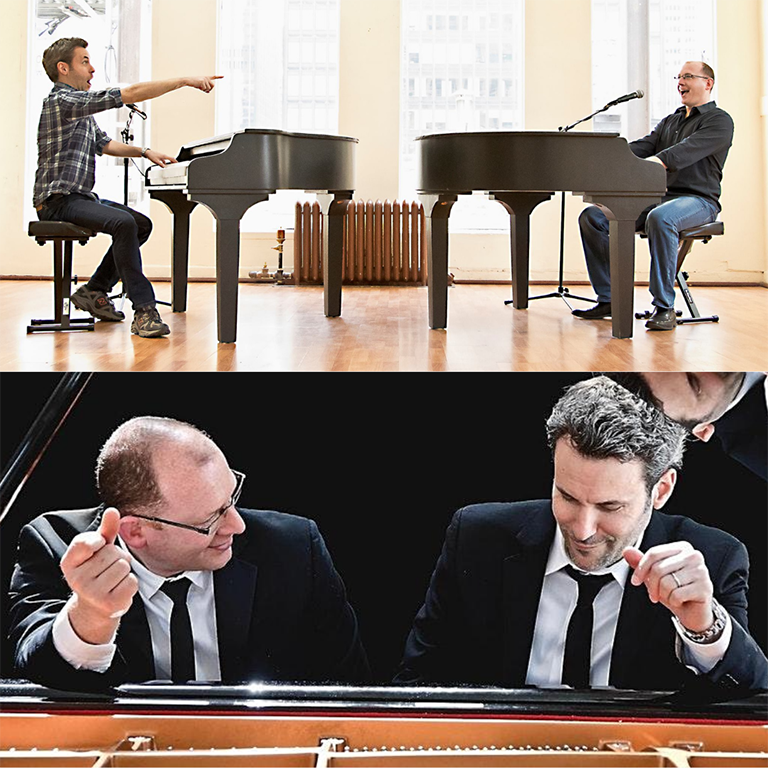 Flying Ivories
Website | Facebook | Instagram | Youtube
In the fall of 2001, Brad Alexander launched the first ever Dueling Piano show in NYC. Every Friday and Saturday night, in the basement of O'Flaherty's Ale House on Manhattan's Restaurant Row, Brad and a small group of piano players faced off on two Casio Celviano keyboards for a four-hour singalong with an audience that grew from 10 to far beyond legal capacity.
From there the show moved through several incarnations and locales over the course of a decade, from Times Square to Virginia Beach, and eventually landed at Bar Nine in NYC, where Brad and fellow performer James Barr formed THE FLYING IVORIES.

With a rotating roster of top performers from around the country, THE FLYING IVORIES deliver an all-request, rock and roll sing-along for weddings, fundraisers, company outings, holidays, birthdays, bachelorette parties, virtual events and more.