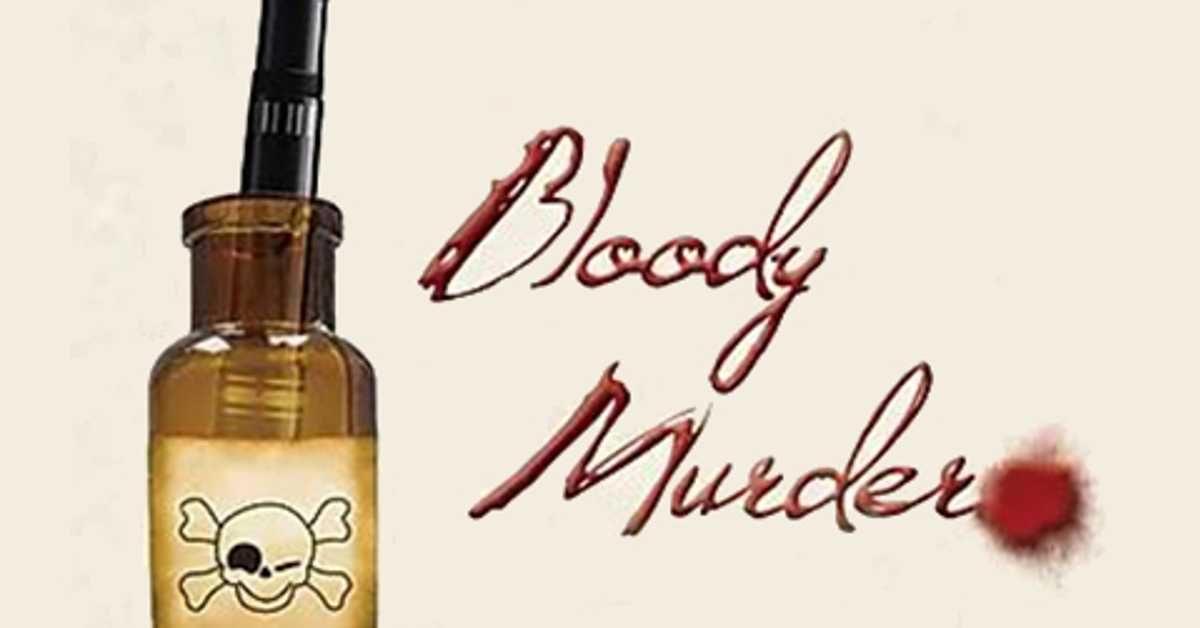 Studio Players presents "Bloody Murder" at the Carriage House Theatre
March 15, 2021 2:30 PM
/ticket/p/7358451/studio-players-presents-bloody-murderat-the-carriage-house-theatre-lexington-singletary-center
03-15-2021 14:30:00
03-15-2021 14:30:00
Studio Players presents "Bloody Murder" at the Carriage House Theatre
Singletary Center
true
MM/DD/YYYY
Doors Open: 2:00 PM
Studio Players presents Bloody Murder by Ed Sala at the Carriage House Theatre, 154 W. Bell Court, Lexington.
Directed by Gary McCormick.

A group of the usual British murder-mystery types gather for a weekend retreat at the sumptuous country estate of the esteemed Lady Somerset. Suddenly, someone dies of poison! Well, of course. Oh, what fun! But wait ... Her Ladyship refuses to summon the police! She says she won't go through all this again. Is this actually just another formulaic, all-too-predictable mystery story? Or is it something diabolically ... different? A Christie parody with a twist. Rated G

Reserved Seating.

Purchase Accessible Seats