BLACKHAWK



For more than 20 years, BlackHawk has shared a unique sense of harmony with their voices, their songs and their fans. It's a harmony that has sold over 7 million albums, scored some of the most distinctive country radio hits of the '90s, and still draws tens of thousands of fans to their electrifying live performances. Today BlackHawk continues to honor its past as it forges its future, and does it all with a commitment that takes their music – and the harmony – to a whole new level.
For the fans, for the music and for the brotherhood of Henry and Dave, harmony remains a powerful force. "BlackHawk has a 20-year history of a certain kind of song craft as well as a quality of performance," Henry says with pride. "People have always come to our shows expecting a concert that is emotionally and musically engaging, and the band still sounds even better than the records, night after night, show after show. When we take the stage, we work as hard as we ever have. We owe it the music, we owe it to ourselves, and Van, and we owe it to the fans. Now more than ever, that's the true legacy of BlackHawk."

THE RENEGADES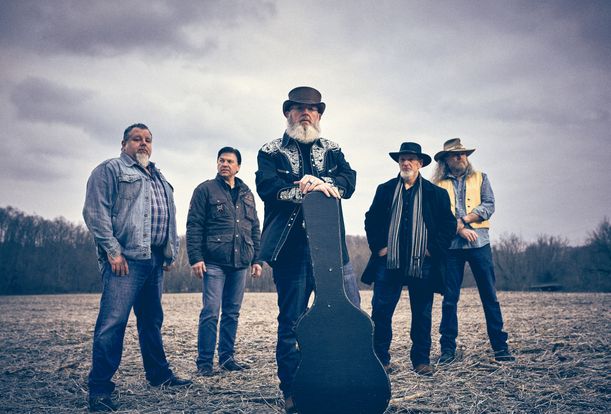 The Renegades are high impact outlaw country, rock and roll party show on wheels, and have toured the Midwestern US for many years. The band was formed and based out of Indiana in the fall of 1994. Their latest single "Pop's Flag" released on Sol Records, has been showcased and heard on country and rock radio stations worldwide in over 40 countries. In the last few years they have shared the stage with greats like Montgomery Gentry, Chris Jansen, Molly Hatchet, Marshall Tucker Band, Confederate Railroad, Sammy Kershaw, Aaron Tippin, Collin Raye, and legendary Delbert McClinton, and more. Lead by front-man and Southeastern Indiana Musicians Hall of Fame member Brian "Biggin" Noble, The Renegades put their own twist on a familiar southern sound, reminiscent of greats like The Allman Brothers Band, Little Feat, Lynyrd Skynyrd and others. The band features the tag team guitar antics of Randy Peak and Art Caddell along with Mr. Steve Gulasy on sax, flute, and keys. Hall of fame member, founding father, and Bassist Russel Griffith and drummer Mr. Steve "Bam Bam" Ludwig round out the rhythm section and are the Thunder of this 6 piece group. Whether Playing for hundreds or thousands, The Renegades continue to draw great crowds of enthusiastic fans and win over new audiences wherever they take the stage.