Valley Liquors Presents:
The Lacs
September 9, 2023 8:00 PM
/ticket/p/6795097/the-lacs-mtvernon-the-obt
09-09-2023 20:00:00
09-09-2023 20:00:00
The Lacs
The OBT
true
MM/DD/YYYY
Doors Open: 7:00 PM
More Information
TICKET PRICES CURRENTLY AVAILABLE
VIP TABLE SEATING - ADVANCED PURCHASE: $55.00
PREFERRED TABLE: $55.00
EARLY DISCOUNT PROMO: $20.00
BALCONY SEATED FRONT ROW: $75.00

TICKET SALE DATES
VIP TABLE SEATING - ADVANCED PURCHASE / PREFERRED TABLE / EARLY DISCOUNT PROMO / BALCONY SEATED FRONT ROW Public Onsale: May 24, 2023 10:00 AM to September 9, 2023 10:00 PM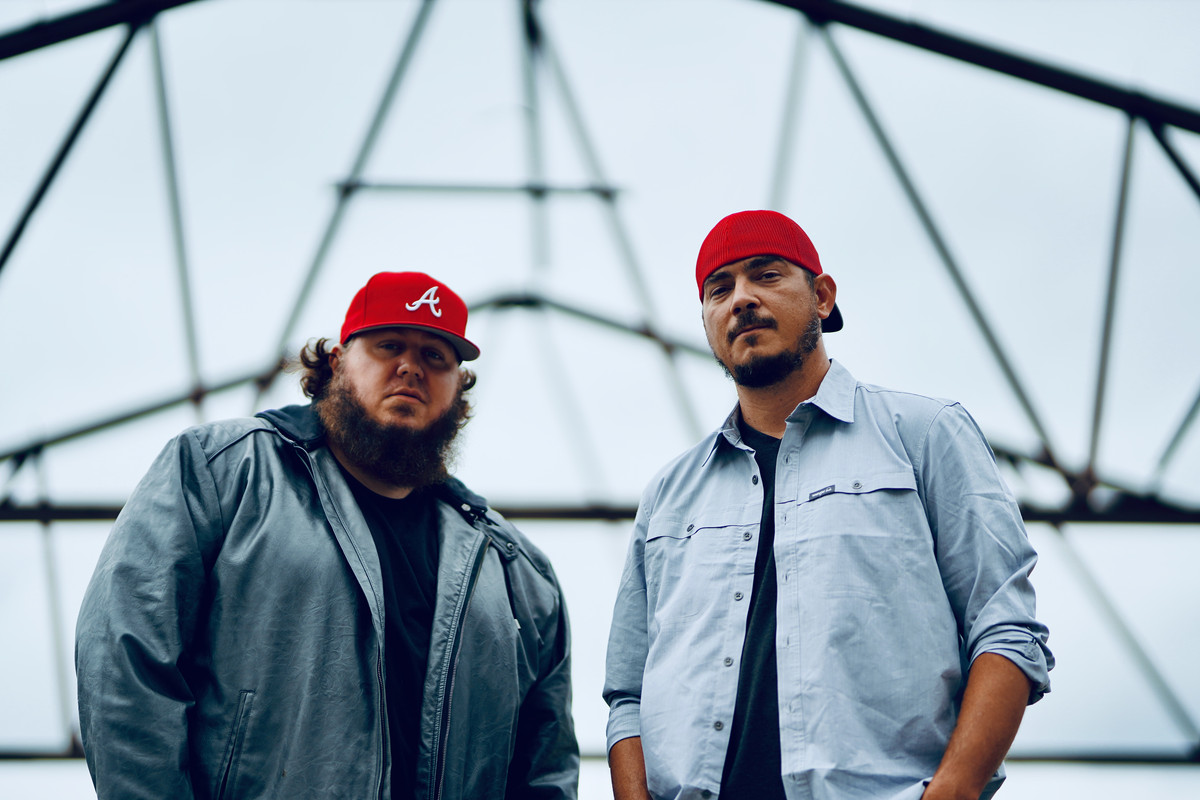 Partners in rhythm, rhyme and raucous good times.
Hick-hop? Rap-rock? Nah, categories are way too confining. Collectively as the LACS, Baxley, Georgia's renegade redneck rap duo Clay Sharpe and Brian King create the kind of music that created them; a hybrid of elements drawn from raw outlaw country to southern rock to crunk hip-hop. That's quite a fusion indeed, and one that captured the hearts and ears of those yearning for something fresh and relatable. "I call it the mix CD era, you put a little bit of everything on it," Clay says of the eclectic vibe. "I feel like that's how our music is and how it's evolved."While taking full advantage of the pause in their normally busy schedule, The Lacs looked back on their origins for inspiration and began penning an array of new songs. "The last few albums we kinda ventured out," Brian surmises, "but with the new songs we're writing, it's getting back to what it was on the first two albums. I think it's going to be more like the older Lacs stuff." Additionally, says Clay, "It's another step in the evolution of what we've done." It's been a long yet worthwhile wait. The Lacs have delivered a symposium of sounds that are sure to please everyone. So then, what is country lit? To ask Clay, he will mischievously retort - "I would say it's exactly what you think it means." It's what people have come to know and love the Lacs for, the stuff that makes them who they are. "We're talking about jumping in a four wheel drive, hitting a mudhole, getting drunk all night!" And it doesn't stop there. "I think our true fans and the majority of our fan base will be happy we went back to our roots," Brian says of the final product. The new album including songs like 'Hellraisers in Heaven,' 'Hurt Like Hell' and 'Redneck for Life', delivers a wild ride through every mood. "We tried to hit every emotion on this album, Clay assures, "Some breakup songs, some outlaw country songs on there, proud to be American songs, some rap anthems, songs to shake your ass to and some stuff to get crunked."
$20 EARLYBIRD GA TICKETS (LIMITED QUANTITY!)
$25 ADVANCED GA

$30 DAY OF SHOW GA
18+ SHOW!


GA TICKETS ARE STANDING WITH NO GUARANTEED SEATING