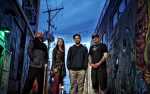 RE:Search ft. Frameworks Live and Dynohunter w/ Jordan Polovina and Special Guests
May 21, 2020 8:30 PM - May 22, 2020 2:00 AM
/ticket/p/6728086/research-ftframeworks-live-and-dynohunter-wjordan-polovina-and-special-guests-denver-cervantesother-side
05-21-2020 22:30:00
05-22-2020 04:00:00
RE:Search ft. Frameworks Live and Dynohunter w/ Jordan Polovina and Special Guests
Cervantes' Other Side
false
MM/DD/YYYY
Doors Open: 8:00 PM

More Information
TICKET PRICES CURRENTLY AVAILABLE
ADVANCE TIER 2: $15.00
DAY OF SHOW: $20.00

TICKET SALE DATES
ADVANCE TIER 2 Public Onsale: March 11, 2020 11:00 AM to May 21, 2020 10:00 PM
DAY OF SHOW Public Onsale: May 21, 2020 10:00 PM to May 21, 2020 11:59 PM

Frameworks Live
Manchester based producer Frameworks (Matthew Brewer) returns with his third studio album 'Imagine Gold' on LOCI Records. Sighting the album as a reflection of his taste rather than his skill, this album delivers a diversely influenced and executed body of work that reflects growth and maturity. Understated yet intricate, IG narrates and explores the process of creativity; "This album was about simplicity, about creating something I would listen to, ignoring the external validation I had often sought in the past to create something introspective and personal" explains Matthew. IG offers beauty and sophistication; it proudly states it's a different record from its predecessors and it walks into the limelight offering no apologies. Analogue synths and tape saturated drums show Matthew working with different palettes and expanding on past offerings.

Dynohunter
DYNOHUNTER is truly a breath of fresh air to the world of electronic dance music. With a sound embraced by fans of house and techno and a live performance fueled by the organic energy of live instrumentation, their music is undeniable on the dance floor. DYNOHUNTER's ability to blend deep electronic influences with live saxophone, bass, and drums forges a new path in the vast expanse of electronic music.

-------------------------------------------------------------------------
TICKET PRICE - ADVANCE PRICING
$5 Early Bird
$10 Advance Tier 1
$15 Advance Tier 2
** All patrons under 21 will pay a $5 surcharge at the Door upon entry. ** 

TICKET PRICE - WALK UP PRICING
$15 Before 10pm / $20 After 10 PM
** All patrons under 21 will pay a $5 surcharge at the Door upon entry.