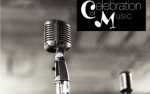 Celebration of Music Talent Search
May 9, 2019 7:00 PM
/ticket/p/6287782/celebration-of-music-talent-search-bloomington-minnesota-masonic-heritage-center
05-09-2019 20:00:00
05-09-2019 20:00:00
Celebration of Music Talent Search
Minnesota Masonic Heritage Center
true
MM/DD/YYYY
Doors Open: 6:30 PM

More Information
TICKET PRICES CURRENTLY AVAILABLE
ADULT: $38.00
GROUP 10+: $28.00
SENIOR: $33.00
CONTESTANT FAMILY ADULT: $33.00
CONTESTANT FAMILY SENIOR: $28.00
CONTESTANT FAMILY STUDENT: $17.00
GROUP 25+: $26.00
STUDENT/CHILD: $22.00

TICKET SALE DATES
GROUP 25+ Public Onsale: April 23, 2019 3:12 PM to May 9, 2019 5:00 PM
ADULT / GROUP 10+ / SENIOR / CONTESTANT FAMILY ADULT / CONTESTANT FAMILY SENIOR / CONTESTANT FAMILY STUDENT / STUDENT/CHILD Public Onsale: March 13, 2019 11:00 AM to May 9, 2019 5:00 PM

Join us as we enjoy local, up-and-coming talent at Celebration of Music – Minneapolis!

Contestants participating at this event are competing for a chance to perform on the national television show Celebration of Music filming in Los Angeles.

From bands, soloists, duets, choirs, instrumentalists and dancers, you will see a wide range of curated talent. Best of all, audience members will be able to place their vote and help determine the winner which will be announced at the end of the live show.

This is an event you don't want to miss!

If you want 20 tickets or more, please use the Seating Chart Tab and select your seats, so that your seats are together.

If you have any difficulty buying tickets, please call the Ives Box Office at (952) 948-6506 and we will be happy to help.

Purchase Accessible Seats