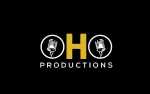 OHO Productions INC
Zakir Khan 2024 Tour
March 30, 2024 7:00 PM
/ticket/p/5812449/zakir-khan-2024-tour-stafford-official-box-office-for-stafford-centre
03-30-2024 20:00:00
03-30-2024 20:00:00
Zakir Khan 2024 Tour
Official Box Office for Stafford Centre
true
MM/DD/YYYY
More Information
TICKET PRICES CURRENTLY AVAILABLE
REGULAR: $100.00 / $75.00 / $65.00 / $55.00 / $45.00
REGULAR ADA: $100.00 / $75.00 / $65.00

TICKET SALE DATES
REGULAR / REGULAR ADA Public Onsale: June 23, 2023 3:54 PM to March 30, 2024 8:00 PM

After a massively successful special Tathastu, Zakir Khan is on a world tour with his new show!
After the release of three specials, Haq Se Single (2017), Kaksha Gyarvi (2018), and Tathastu (2022) to rave reviews, that sold 100,000+ tickets across the globe, Zakir Khan is on the road with his latest stand-up show. Zakir Khan has the ability to highlight comic elements in everyday life. He is known for his unique Indian style of comedy that involves him to catch on the emotions that are common to every Indian household.
Catch the Sakht Launda himself, Zakir Khan Live.


All Ages | Reserved Seating
Tickets required for all persons attending, including infants.