All Ages Event
Swearingen & Kelli: The Music of Simon & Garfunkel
April 15, 2023 8:00 PM
/ticket/p/5761563/swearingen-kellithe-music-of-simon-garfunkel-milton-milton-theatre
04-15-2023 20:00:00
04-15-2023 20:00:00
Swearingen & Kelli: The Music of Simon & Garfunkel
Milton Theatre
true
MM/DD/YYYY
Doors Open: 7:00 PM
More Information
TICKET PRICES CURRENTLY AVAILABLE
INDIVIDUAL: $28.00
OBSTRUCTED VIEW: $28.00
MEMBER DISCOUNT: $25.20
HIGH TOP: $28.00
MEMBER DISCOUNT HIGH TOP: $25.20

TICKET SALE DATES
INDIVIDUAL / OBSTRUCTED VIEW / MEMBER DISCOUNT / HIGH TOP / MEMBER DISCOUNT HIGH TOP Public Onsale: December 15, 2022 10:00 AM to April 15, 2023 8:00 PM

"Do you believe what you write?" Soulmates in Music & Life performing the best of Simon & Garfunkel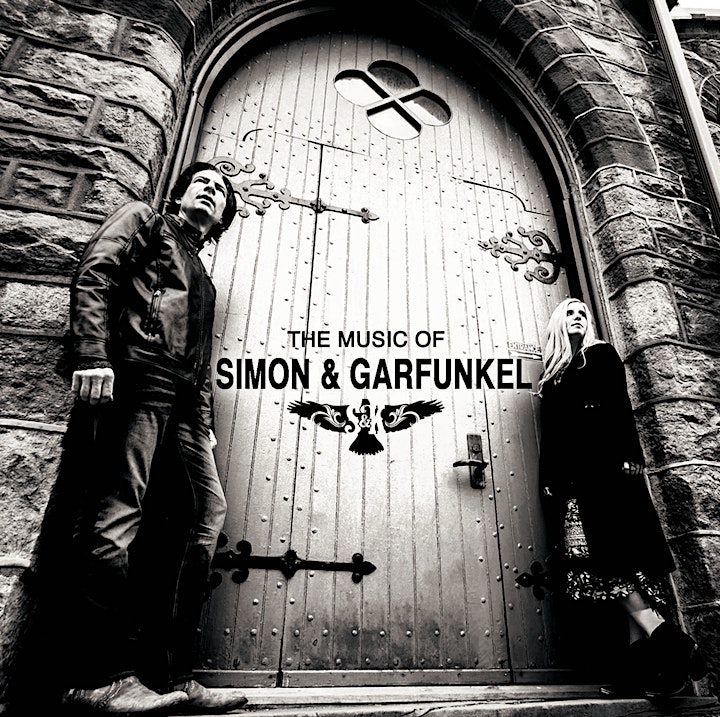 About Simon & Garfunkel
Website | Facebook | Instagram | Youtube
"One of the most talented duos of today playing the music of one of THE most famous duos of yesterday" -Broadway World, 2017
"Simon & Garfunkel are channeled by Swearingen & Kelli" - The Tribune, Hendersonville
Show bio (Album Release Show): Swearingen & Kelli recreate the music, memories and magic of the most famous folk-rock duo of our time, Simon and Garfunkel. AJ Swearingen has been performing this music for twenty years with mastery of Paul Simon's intricate guitar playing. His deep baritone blends perfectly with Kelli's angelic vocals delivering a true tribute to the sound of the 1960's Greenwich Village, NY coffeehouse performances.
Many months off the road during the pandemic gave Aj and Kelli time to record a collection of songs from Simon & Garfunkel's rich body of work.
They are on a mission to share this iconic music to new audiences around the country.
Both artists were heavily inspired by the great 70s singer-songwriters, but their unique ability to channel the sounds of Simon & Garfunkel is immediately apparent when you hear them perform these classic songs live.
SONG SONGS FROM THE SHOWHOMEWARD BOUNDMRS. ROBINSON59TH STREET BRIDGE SONGTHE BOXERSCARBOROUGH FAIRBRIDGE OVER TROUBLED WATERCECILIAAMERICAHAZY SHADE OF WINTERSOUND OF SILENCEI AM A ROCKTHE DANGLING CONVERSATIONOLD FRIENDS / BOOKENDSONLY LIVING BOY IN NEW YORKAT THE ZOOPOEM ON THE UNDERGROUND WALLFAKIN ITWE GOT A GROOVY THINGBLEEKER STREETSPARROWRICHARD CORYKEEP THE CUSTOMER SATISFIEDFLOWERS NEVER BEND WITH THE RAINFALL