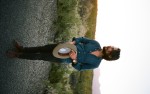 THE BONES OF J.R. JONES
March 12, 2020 8:00 PM
/ticket/p/4759373/the-bones-of-jrjones--washington-pie-shop
03-12-2020 20:00:00
03-12-2020 20:00:00
THE BONES OF J.R. JONES
Pie Shop
true
MM/DD/YYYY
Doors Open: 7:30 PM

More Information
TICKET PRICES CURRENTLY AVAILABLE
ADVANCED: $10.00
DAY OF: $12.00

TICKET SALE DATES
DAY OF Public Onsale: March 12, 2020 12:00 AM to March 12, 2020 7:00 PM
ADVANCED Public Onsale: December 6, 2019 10:00 AM to March 11, 2020 11:59 PM

Doors at 7 | Show at 8
Advance $10 | Day of $12
21+

When Jonathon Robert Linaberry needs a break from city life, he goes Upstate, near the Catskills, to renovate a little farmhouse he purchased a couple of years back. As he pours himself into his work, J.R. doesn't think about texts, email, or even his music, which he performs solo under the moniker The Bones Of J.R. Jones. His only focus is the house. "That's been an amazing emotional outlet for me," he says of his periodic retreats. "To kind of sustain myself after coming from the road and getting back into the grind of the city, to have this, for lack of a better term, Shangri-La."

In a sense, recording and touring as The Bones Of J.R. Jones is its own form of isolation. But you wouldn't immediately think so: As a one-man band, J.R.'s project, which fuses a moody blend of soul, blues, roots, and Americana, sounds enormous both on record and live in concert. That's because J.R. plays-and has grown accustomed to playing-every instrument by himself. He's happy to report, though, that he's a lot less solitary on his third full-length album, Ones To Keep Close. In addition to workshopping the 11-track album with producer and good friend Rob Niederpruem at Hyperballad Music in Brooklyn, J.R. also called on soul-psych luminary Nicole Atkins, who guests on the album's jangly lead single, "Burden."