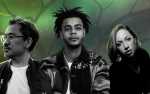 JUICE Drum & Bass 19th Anniversary Edition: MAKOTO, DEGS, Sofi Mari, Femme.Antics, Definition Positive, MC Questionmark - 21+
March 22, 2024 8:30 PM
/ticket/p/40740794/juice-drum-bass-19th-anniversary-editionmakotodegssofi-marifemmeanticsdefinition-positivemc-questionmark-21-portland-holocene
03-22-2024 23:30:00
03-22-2024 23:30:00
JUICE Drum & Bass 19th Anniversary Edition: MAKOTO, DEGS, Sofi Mari, Femme.Antics, Definition Positive, MC Questionmark - 21+
Holocene
true
MM/DD/YYYY
Doors Open: 8:30 PM
More Information
TICKET PRICES CURRENTLY AVAILABLE
GENERAL ADMISSION - DAY OF SHOW TICKET: $35.00
GENERAL ADMISSION - TIER 1 ADVANCE TICKETS: $25.00
GENERAL ADMISSION - TIER 2 ADVANCE TICKETS: $30.00
COMMUNITY TICKETS: $15.00

TICKET SALE DATES
GENERAL ADMISSION - TIER 1 ADVANCE TICKETS Public Onsale: October 29, 2023 10:00 AM to March 21, 2024 11:59 PM
COMMUNITY TICKETS Public Onsale: October 29, 2023 10:00 AM to March 22, 2024 8:30 PM
GENERAL ADMISSION - TIER 2 ADVANCE TICKETS Public Onsale: December 12, 2023 8:00 PM to March 21, 2024 11:59 PM
GENERAL ADMISSION - DAY OF SHOW TICKET Public Onsale: March 22, 2024 12:00 AM to March 22, 2024 8:30 PM

Perseverance, dedication, longevity, tenacity, growth. There's are some of the words that describe JUICE. Each event is a unique and wonderful experience created by *you all,* when we share this music together.


So it gives us great pleasure to announce our 19th Anniversary celebration Friday March 22nd, 2024, featuring this legend and one of the bosses of the genre—MAKOTO (Human Elements / Hospital / UK-Japan), for his first appearance in Portland! To add to the fire of this session is another PDX first as we welcome the mighty DEGS (Hospital / UK) for a very special vocal/DJ set. In keeping with a night of headliners, we're stoked to welcome the delightful and incredible vocalist SOFI MARI (US-Ca/UK) to host the night; and the super talented Femme.Antics (US-Albuquerque). Local support is always top notch with our longest-running resident Definition Positive (US-Salem), along with the finest vocal rhythms from MC Questionmark (US/UK-Portland). Headliners start to finish as we do! Come early, dance and stay late!
It's JUICE's mission to continue to showcase the best that deep soulful DnB offers with a hybrid of feature in-person & livestream sessions on select last Fridays of the month….(and occasionally other special dates at Holocene)!
Looking for more JUICE in between features? Find us every week for "InBetween Sessions" on
twitch.tv/juicedrumandbass
from 7-11pm PST Tues/Thurs/Sun with the JUICE crew, keeping the music fresh, and growing these streams as a staple for listeners worldwide.