18+ Event
Back To The 90's: Drag Show
February 23, 2024 8:00 PM
/ticket/p/36046892/back-to-the-90sdrag-show-milton-milton-theatre
02-23-2024 20:00:00
02-23-2024 20:00:00
Back To The 90's: Drag Show
Milton Theatre
true
MM/DD/YYYY
Doors Open: 7:00 PM
More Information
TICKET PRICES CURRENTLY AVAILABLE
INDIVIDUAL: $20.00
OBSTRUCTED VIEW: $20.00
MEMBER DISCOUNT: $18.00
BALCONY: $25.00
MEMBER DISCOUNT BALCONY: $22.50
HIGH TOP: $20.00
MEMBER DISCOUNT HIGH TOP: $18.00

TICKET SALE DATES
INDIVIDUAL / OBSTRUCTED VIEW / MEMBER DISCOUNT / BALCONY / MEMBER DISCOUNT BALCONY / HIGH TOP / MEMBER DISCOUNT HIGH TOP Public Onsale: September 15, 2023 10:00 AM to February 23, 2024 9:00 PM

Step into a time machine and journey back to the iconic era of scrunchies, Tamagotchis, and flannel shirts with "Back To The 90's: Drag Show"!

Hosted by the fabulous Magnolia Applebottom at the historic Milton Theatre, this blast from the past extravaganza guarantees a night filled with nostalgic hilarity and jaw-dropping performances. Get ready to groove as Magnolia will be joined by the sensational Alonda Sanchez, the fierce Chasity Vain, and the unforgettable Candi Fuentes for a night that's as outrageous as a neon fanny pack.

It's a rollercoaster ride of laughter, lip-sync battles, and outrageous costumes that'll have you screaming, "As if!" Grab your butterfly clips and slap bracelets because this show is gonna be all that and a bag of chips! Don't miss out on this comedic time-traveling experience—it's gonna be totally rad, "dude"!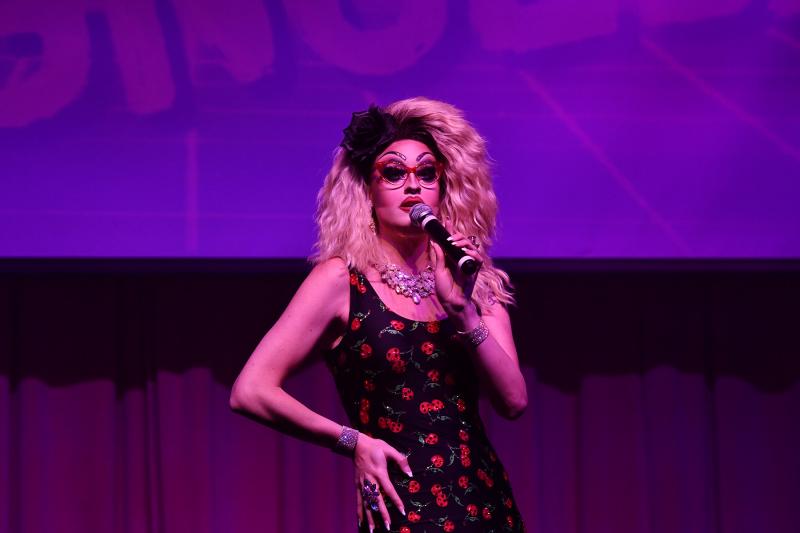 About Magnolia Applebottom

Facebook | Instagram

Magnolia Applebottom is a world-class cabaret performer from Jackson, Mississippi. Mrs. Applebottom is a mid-life crisis at its finest. She's kooky, she's cool, she barley finished school but she knows how to put a smile on any face. So like her page and share her antics with your friends. Maybe go to a Magnolia Applebottom show!