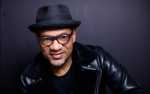 An Evening with Kirk Whalum
December 15, 2023 9:15 PM
/ticket/p/3017976/an-evening-with-kirk-whalum-charlotte-middle-c-jazz-club
12-15-2023 21:15:00
12-15-2023 21:15:00
An Evening with Kirk Whalum
Middle C Jazz Club
true
MM/DD/YYYY
Doors Open: 8:45 PM
More Information
TICKET PRICES CURRENTLY AVAILABLE
GENERAL ADMISSION: $70.00
BABY GRAND MEMBER TICKETS: $56.00

TICKET SALE DATES
GENERAL ADMISSION / BABY GRAND MEMBER TICKETS Public Onsale: July 28, 2023 8:00 AM to December 15, 2023 10:15 PM

Middle C Jazz has General Admission seating available on a first-come basis. We also offer preferred seating for our Baby Grand members.
For information regarding our Baby Grand Membership click here.
KIRK WHALUM
WEBSITE
WATCH
Click HERE for a special message from Kirk Whalum.
Some words to describe Kirk Whalum's music are soulful, passionate, stirring. Forged from his Memphis, (TN) gospel roots and his 1980's initiation into the thriving Houston, TX nightclub scene, Kirk's big, rich tenor sound is unmistakably his. The 80's were highlighted by kirk's stepping out of his blossoming sideman role and forming his own band. It was there that kirk ultimately developed both his "voice" and songwriting in the crucible of the local club scene—especially at a rooftop club called Cody's. It was also in Houston where jazz pianist Bob James " discovered" him and brought him on tour, which led to five successful albums with Columbia records, including cache, Kirk's first #1 album. As well, Kirk and Bob received a Grammy nomination for their collaboration album, Joined at the Hip. After moving to LA, Kirk became an in demand session player for top artists like Barbara Streisand, Al Jarreau, Luther Vandross, Larry Carlton, Quincy Jones and most notably, Whitney Houston, amongst others. It's his sax heard on the mega-hit, "I Will Always Love You".
Kirk soon followed that career high point with his phenomenal hit album released on warner bro. Records, for you perhaps the most successful of over 25 solo recordings to date; others include his eclectic, and much lauded, Gospel according to jazz series, (chapters 1, 2, 3, and 4). In addition to his many solo projects, Kirk was also a member of the popular soul/ jazz group with Rick Braun (trumpet) and Norman Brown (guitar).
Kirk is the recipient of numerous award and acknowledgements for his musical excellence including three dove award nominations, NAACP image award nomination and has won two stellar awards- gospel music's highest honor. A twelve time Grammy award nominee, Kirk won his first Grammy award for best gospel song ("it's what I do—featuring Lalah Hathaway") alongside life-long friend and gifted songwriter, Jerry Peters. Kirk has also been honored with a brass note on the Memphis walk of fame and a star on the Nashville walk of fame.