Osage Casino Hotel
---
Doors at 7:00 PM, Show at 8:00 PM
More Information
TICKET PRICES CURRENTLY AVAILABLE
REGULAR PRICE: $25.00
TICKET SALE DATES
REGULAR PRICE Public Onsale: February 3, 2023 10:00 AM to June 2, 2023 9:00 PM
PERFORMANCE DESCRIPTION
THE GUESS WHO


Must be ages 18+ to attend

The Guess Who is a Canadian rock music band from Winnipeg, Manitoba that was one of the first to establish a major successful following in their own country as well as abroad in the late 1960s and early 1970s. They were the first Canadian rock group to have a No. 1 hit in the United States ("American Woman," 1970) and have had numerous smash hits, including American Woman, No Sugar Tonight, These Eyes, No Time, Laughing, and more!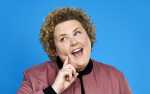 Doors at 7:00 PM, Show at 8:00 PM
More Information
TICKET PRICES CURRENTLY AVAILABLE
REGULAR PRICE: $45.00 / $25.00
ADA: $45.00 / $25.00
TICKET SALE DATES
REGULAR PRICE / ADA Public Onsale: March 3, 2023 10:00 AM to June 30, 2023 8:30 PM
PERFORMANCE DESCRIPTION
FORTUNE FEIMSTER
Must be ages 18+ to attend


You can catch stand-up comedian, writer, and actor, Fortune Feimster, on the radio, on screens both big and small, and touring her stand-up across the nation. Fortune Feimster's first one-hour special, SWEET & SALTY, is currently streaming on Netflix and was nominated for Best Comedy Special for the Critics' Choice Awards. Prior to her one-hour special, Netflix released Feimster's half-hour special in 2018 as part of THE STANDUPS, which received rave reviews. She has done late night TV sets on CONAN and LATE NIGHT WITH SETH MEYERS and has another acclaimed half hour special on Comedy Central.
Beginning her career in Los Angeles as a member of the prestigious Groundlings Sunday Company, Fortune Feimster first became known nationally as a writer and panelist on E's hit show CHELSEA LATELY before starring as a series regular on Hulu's THE MINDY PROJECT and NBC's CHAMPIONS. She has gone on to have many guest appearances and recurring roles on TV shows including RU PAUL'S DRAG RACE, DEAR WHITE PEOPLE, DRUNK HISTORY, CLAWS, 2 BROKE GIRLS, WORKAHOLICS, GLEE, IDIOTSITTER, TALES OF THE CITY, THE L WORD: GENERATION Q, LIFE IN PIECES and @MIDNIGHT. On the film side, you can catch Fortune in OFFICE CHRISTMAS PARTY, SOCIAL ANIMALS, FATHER OF THE YEAR, and YES DAY. You may recognize her voice from TV, in roles including Evelyn on THE SIMPSONS, Brenda on Fox's BLESS THE HARTS, and Ava on Cartoon Network's SUMMER CAMP.
Fortune can currently be heard every morning with Tom Papa on Sirius XM's channel 93 on their show, WHAT A JOKE WITH PAPA AND FORTUNE. She also hosts a weekly podcast with her partner, Jax, called SINCERELY FORTUNE. Feimster frequently recurred on LIGHTS OUT WITH DAVID SPADE on Comedy Central and is currently starring opposite David Spade on the new Netflix series, THE NETFLIX AFTERPARTY. You can catch her playing Pam on NBC's KENAN or Pinky in the recently released BARB AND STAR GO TO VISTA DEL MAR. Along with co-writing and selling two comedy pilots to ABC, the latter of which is produced by Tina Fey, Fortune co-wrote and is attached to star in two features, BAD COP BAD COP and FIELD TRIP, both of which were acquired by Spielberg's Amblin Pictures.
Doors at 7:00 PM, Show at 8:00 PM
More Information
TICKET PRICES CURRENTLY AVAILABLE
REGULAR PRICE: $55.00 / $35.00
ADA: $55.00 / $35.00
TICKET SALE DATES
REGULAR PRICE / ADA Public Onsale: March 10, 2023 10:00 AM to July 21, 2023 8:00 PM
PERFORMANCE DESCRIPTION
ARTIST NAME
Must be ages 18+ to attend


ABOUT GABBY BARRETT:
Warner Music Nashville's MULTI-PLATINUM star Gabby Barrett is setting the trend in Country music. Surpassing 2.5 BILLION global career streams, Barrett's expanded version of her acclaimed debut, GOLDMINE (DELUXE), features Top 5, PLATINUM single "Pick Me Up." Breaking out with her top-streaming PLATINUM album, the wildly-praised collection launched her meteoric 7X PLATINUM "I Hope"–the most-streamed Country song of 2020; 4-week Hot AC #1 crossover "I Hope (feat. Charlie Puth)"–which earned the iHeartRadio Titanium Award for reaching over 1 BILLION radio spins; and 3X PLATINUM three-week #1 "The Good Ones." Ruling the Billboard Hot Country Songs chart for a record-breaking 27 weeks, "I Hope" was the first debut single by a solo female artist to top the Country radio charts since 2017 and made her the youngest artist with a #1 debut at Country radio in over two decades. Honored at Billboard Women in Music 2022 with the Rising Star Award presented by Honda, she also co-hosted the 57th Academy of Country Music Awards™. Adding even more elite wins to her goldmine of accolades from Billboard Music Awards, iHeartRadio Music Awards, and CMT Music Awards, Barrett was recognized as one of the five 2021 CMT Artists of the Year. The MOST-NOMINATED Country music female at the 2021 American Music Awards, she earned Favorite Country Album(GOLDMINE) and Favorite Country Song("The Good Ones"). In addition, she's among Country Radio Broadcasters' 2022New Faces of Country Music; Billboard's Top New Country Artist of 2020; an Amazon Music Breakthrough artist; one of Forbes' 30 Under 30 in Music; and touted inVariety's2020 Young Hollywood Impact Report. Co-host of the 12th annual holiday special, CMA Country Christmas, the powerhouse vocalist continues to prove herself as a dynamic entertainer touring with Jason Aldean, Brooks & Dunn, and Kane Brown this spring.
Doors at 7:00 PM, Show at 8:00 PM
More Information
TICKET PRICES CURRENTLY AVAILABLE
REGULAR PRICE: $49.00 / $29.00
ADA: $49.00 / $29.00
TICKET SALE DATES
REGULAR PRICE / ADA Public Onsale: March 24, 2023 10:00 AM to July 27, 2023 8:30 PM
PERFORMANCE DESCRIPTION
ANDY GRAMMER
Must be ages 18+ to attend

Emmy award winner and multi-platinum artist Andy Grammer continues to engage, energize, and empower audiences with stomping stadium-size pop anthems meant to be shared at full volume. His observations and affirmations pick people back up when they need it, affirm their potential, and encourage them to keep going.
Inspiring fans around the world, Grammer has over 3B global streams under his belt and a social media footprint of over 4M followers. His catalog consists of numerous bona fide hits, including the quadruple-platinum single "Honey, I'm Good;" the platinum singles "Keep Your Head Up," "Fine By Me," "Don't Give Up On Me," "Fresh Eyes," and "Good To Be Alive (Hallelujah);" the gold single "I Found You;" and the gold albums Andy Grammer (2011) and Magazines Or Novels (2014). He lent his music to films such as Five Feet Apart and when "Don't Give Up On Me" became the soundtrack for ESPN's 13th annual V Week for Cancer Research, he garnered a Sports Emmy for Outstanding Music Direction and a Clio Award.
Grammer's most recent album release Naïve arrived to widespread critical acclaim. Since then, Grammer has released fan-favorite tracks including "Lease On Life," "Damn It Feels Good To Be Me," "Love Myself," "Good Man" and "Joy" and "The Wrong Party" with Fitz and the Tantrums. His latest hit single, "Saved My Life" with R3HAB, has over 20MM streams.
Grammer now gives fans a special release, "I Need A New Money," a song based on a poem about the societal need to place a monetary value on our self-worth. In the form of spoken word poetry, it marks a new venture outside of traditional music releases. This reflective art offers fans a preview into what's to come on his new album out later this year.
Grammer's passions not only lie in his music, but also in his philanthropic work. This is paramount to who he is as a person, and it is greatly reflected in his artistry. He was recently recognized by Claire's Place Foundation for Cystic Fibrosis Support ('Clarity Impact Award') and by Big Brothers Big Sisters of America ('Defender of Potential' Award) for the incredible impact his work and generosity have made in the world. He is an advocate for mental health awareness and has spoken at high-profile events including Mental Health America's 2022 Annual Conference as the keynote speaker as well as the Indianapolis Colts' "Beyond the Sidelines" benefitting Kicking the Stigma. Additional organizations he's worked with include Feeding America, The V Foundation, Carousel of Hope and many more.
For tour dates and more, visit AndyGrammer.com.
Doors at 7:00 PM, Show at 8:00 PM
More Information
TICKET PRICES CURRENTLY AVAILABLE
REGULAR PRICE: $39.00 / $29.00
TICKET SALE DATES
REGULAR PRICE Public Onsale: March 31, 2023 10:00 AM to August 19, 2023 8:30 PM
PERFORMANCE DESCRIPTION
Aaron Watson
Must be ages 18+ to attend


For over 20 years now, Aaron Watson has traveled the land as country's ultimate underdog troubadour – a truly independent artist with the spirit of the American frontier in his veins, and a self-made empire to match.
Working without corporate backers, he has nonetheless reached the Top 10 of Billboard's Country Album chart five separate times – an impressive feat by any standard – and that includes his triumphant 2015 set, The Underdog, which landed at Number One. Matching sold-out shows across the country with homegrown hits, he's followed suit at country radio, making history in 2017 with "Outta Style" and "Run Wild Horses." But despite the success, the Texas native remains a fighter punching far above his weight, constantly defending his right to be in the ring. And with his new album, Unwanted Man, he reminds all who care to listen that it's just fine by him.
"It's not like, 'Is there any gas left in the tank?'" Watson says, explaining the tireless drive behind his 18th studio set. "This is just who I am. I still without a doubt believe I haven't written my best song yet, and I kind of feel like I'm just getting started."
Still pushing into the wind, Unwanted Man finds a creative renegade continuing to do what he does best, now working at the most "dangerous" level of his career. Counted out time and time again, the singer-songwriter reaffirms his steadfast commitment to his craft, and takes his go-it-alone spirit to new levels.
Eleven songs were written at home in the early months of the pandemic – with Watson's "90-percent solo" writing style serving him well. He then co-produced the set with his drummer and studio mate, Nate Coon, and even shot the album cover himself, using his iPhone after his photographer contracted COVID-19. And then, just as the album was set for release, Watson suffered the first vocal injury of his career, with mandatory voice rest adding yet another wrinkle of adversity. But it was all taken in stride. This artist is used to weathering storms.
"You just have to roll with the punches," Watson says, knowing full well what that means.
Doors at 7:00 PM, Show at 8:00 PM
More Information
TICKET PRICES CURRENTLY AVAILABLE
REGULAR PRICE: $55.00 / $45.00
TICKET SALE DATES
REGULAR PRICE Public Onsale: January 26, 2023 9:29 AM to September 15, 2023 8:00 PM
REGULAR PRICE Public Onsale: March 24, 2023 10:10 AM to September 15, 2023 8:00 PM
PERFORMANCE DESCRIPTION
TRACE ADKINS
Must be 18+ to attend


"I've got to the point where it's all up to me now," says Multi-Platinum Country star Trace Adkins, 25 years into a career filled with bold authenticity and chart-topping smashes. "I can do whatever I want... and that's a beautiful place to be."
In truth, he's been doing that all along, fusing a booming baritone and commanding stage presence with sounds from all across the Country spectrum – sometimes with a mischievous wink. But on his 13th studio album, The Way I Wanna Go, Adkins takes the idea to heart.
Since his debut in 1996, the larger-than-life star has sold over 11 million albums and charted 20 songs on Billboard's all genre Hot 100, while catapulting 15 singles into the Top 10 on Billboard's Hot Country Songs chart. He's also racked up two billion streams and boasts a reputation for fiery live performance – not to mention his multiple Grammy nominations, awards from the ACM and CMT, and a willingness to think outside the box.
Now, with 25 all-new tracks to celebrate the 25th anniversary of his Dreamin' Out Loud debut, Adkins brings it all together. Steeped in the cultural melting-pot of his Louisiana upbringing, The Way I Wanna Go finds him leaning in to a lone-wolf spirit, and continuing down the road which made him a shapeshifting member of the Grand Ole Opry.
Produced by Mickey Jack Cones and Derek George and to be released by Verge Records, it touches on all aspects of Adkins' hit-making career – from profound traditional balladry to clever-Country party anthems. And with a sound that ranges from timeless twang to beat-driven bravado, it brings a who's who of unpredictable guests along for the ride.
All-star collaborators include Blake Shelton, Luke Bryan, Stevie Wonder on harmonica, Snoop Dogg, Pitbull, Keb' Mo' and Melissa Etheridge. And Adkins' creative craftsmanship is sharper than ever.
But it's "The Way I Wanna Go" which best shows where he's at, 25 years into his career and still going strong. Delivered with pride and a sense of against-the-odds determination, Adkins cautions that he's not done yet – he's loving this chapter of life too much to quit. But when he does bow out, he'll do it just like he does everything else. On his own terms.
"I love where I'm at, I really do," Adkins says. "I've had the perfect career, and I don't know where my place is gonna be when the history of what I did is written. But 90 percent of the time, I said what I wanted to say and stuck to my guns, and did what I wanted to do. ... And I'm gonna go out the way I wanna go out."
Doors at 7:00 PM, Show at 8:00 PM
More Information
TICKET PRICES CURRENTLY AVAILABLE
REGULAR PRICE: $45.00 / $35.00
ADA: $45.00 / $35.00
TICKET SALE DATES
REGULAR PRICE / ADA Public Onsale: November 18, 2022 10:00 AM to October 20, 2023 10:00 PM
PERFORMANCE DESCRIPTION
BILLY OCEAN
Must be ages 18+ to attend
Due to circumstances beyond our control, we must reschedule the Billy Ocean concert originally scheduled for March 3, 2023. The rescheduled date is Friday, October 20, 2023. All tickets purchased will be valid for the rescheduled date, so you do not need to do anything.
Billy Ocean is the biggest black recording star Britain has ever produced, one who has sold over 30 million records in his lifetime to date.
He has collected a pile of Gold and Platinum records across the world and hit the number one spot worldwide in the pop charts including the USA, Australia, Germany, Holland, and the UK. Billy has achieved extraordinary success as both an artist and a songwriter.
Born in Trinidad, Billy settled in London's East End when just seven years old. The calypso crazy kid soon got turned on to soul singers like Otis Redding and Sam Cooke, as well as pop groups like The Beatles and The Rolling Stones, leading him to spend much of his study time in the music room.
Billy got his first break when he signed to GTO records, for whom his second single was the Motown-ish Love Really Hurts Without You, which reached No. 2 in the UK charts and No. 12 in the US.
Two top twenty singles followed; Love on Delivery and Stop Me, then Red Light Spells Danger became a smash in both the UK and the US. Billy changed record labels and his move to Jive Records provided instant success, with the million selling American number one single Caribbean Queen (for which Billy won a Grammy for best R&B Vocal), followed by Loverboy, and Suddenly, which became the first of Billy's killer ballads. The Album from which these singles came from spent a year in the US Charts selling double platinum (triple in Canada). Billy also performed on the American half of Live Aid, making 1985 a truly incredible year for him.
1986 wasn't bad either, opening with When the Going gets Tough (the tough gets going), the theme song to the Michael Douglas/Kathleen Turner/Danny Devito movie Jewel of the Nile. Billy then launched the Love Zone album, which went straight to No. 2 in the UK charts, staying in the top 40 for six months. In the US, there was a No. 1 single with There'll be Sad Songs (To Make You Cry). More Hits were to follow with the now classic Get Outta My Dreams; Get Into My Car, giving Billy yet another US No. 1 hit.
Doors at 8:30 PM, Show at 9:00 PM
More Information
TICKET PRICES CURRENTLY AVAILABLE
REGULAR PRICE: $15.00
TICKET SALE DATES
REGULAR PRICE Public Onsale: April 28, 2023 10:00 AM to October 28, 2023 9:30 PM
PERFORMANCE DESCRIPTION
HERE COME THE MUMMIES
Must be ages 18+ to attend
Cursed after deflowering a great Pharaoh's daughter (or daughters), Here Come The Mummies (HCTM) have been delivering their brand of Terrifying Funk from Beyond the Grave since the year 2000 AD. Some say they are reincarnated Grammy winning studio musicians, some say their internal organs still lay in clay pots back in Egypt. Regardless, HCTM's mysterious personas, cunning song-craft, and unrelenting live show will bend your brain, and melt your face. Maybe that's why the ladies (and some dudes) can't stop losing their minds over these mayhem-inducing mavens of mirth.
Osage Casino Hotel
1211 West 36th Street North
United States
Visit Website
If you have questions about your tickets, please call 877.246.8777 or email box.office@osagecasinos.com
No Refunds Or Exchanges

If you cannot find your confirmation email with your tickets in your inbox, please CLICK HERE. You will need the email address and last 4-digits of the credit card used to purchase.

TULSA - Skyline Event Center
951 West 36th Street North
Tulsa, OK 74127
Must be ages 18+ to attend

PONCA CITY - The Ballroom and The Lobby
64464 US Highway 60
Ponca City, OK 74604
Must be ages 21+ to attend

BARTLESVILLE - Nine18 Bar
222 Allen Rd
Bartlesville, OK 74003
Must be ages 18+ to attend